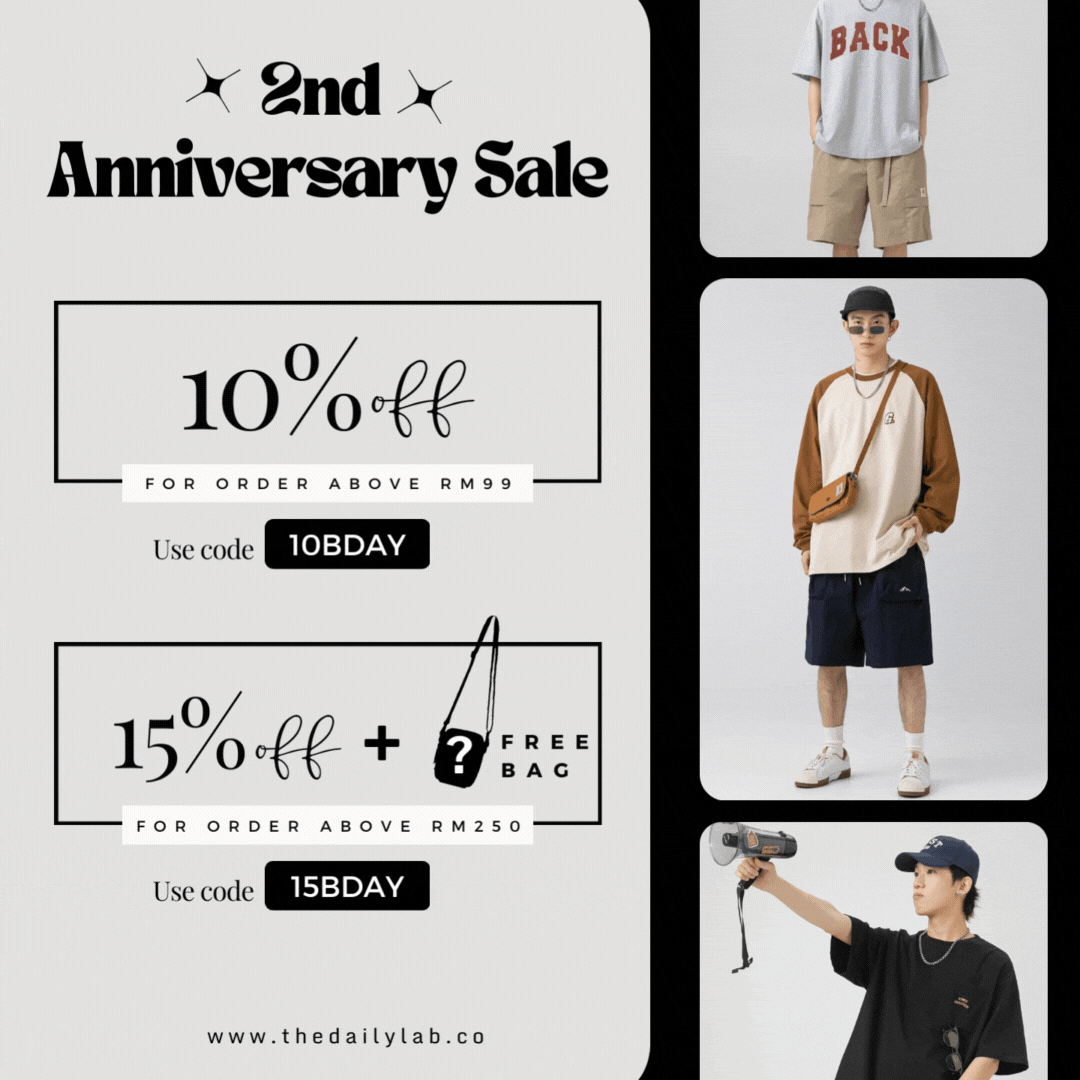 It's our 2nd Anniversary!
Happy Birthday to The Daily Lab!
We're grateful for your continuous supports. Let the party begin with a sale!
Deal 1: Shop above RM99 to get 10%OFF, code: 10BDAY
Deal 2: Shop above RM250 to get 15%OFF and a random FREE BAG, code: 15BDAY
Limited time only. Shop now before it's too late!
S/HE Collection
New collection alert!
A unisex collection refers to a clothing that is designed to be worn by people of any gender.
Shop now and enjoy discount up to 30%OFF!
SHOP NOW